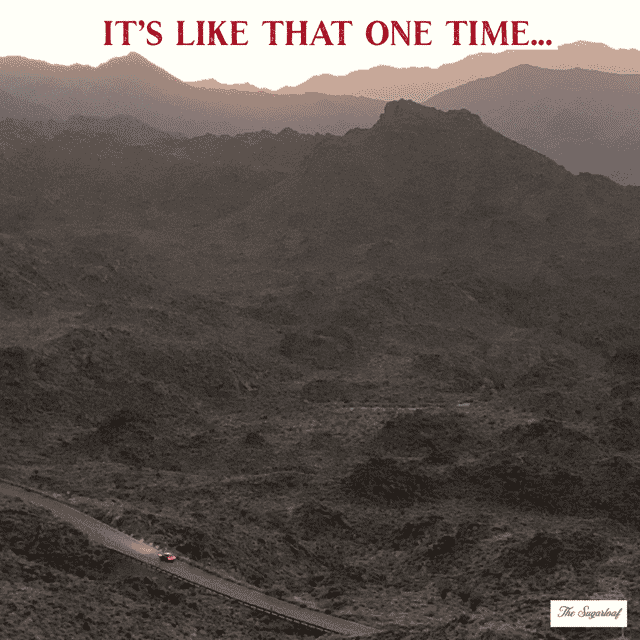 Day 57: Acceptance, then Change
Day 57: Acceptance, then Change
The world will never be normal again- we are beginning to wrap our minds around these words. What does this all mean? We are all in this together- but were feeling the vibes of uncertain times in different ways. For the Sugarloaf Staff and myself, we have approached every day one at a time. Supply shortages will effect meat, dairy, and eggs in the coming weeks, and we do not know if we will have access to the same products at the same costs. It is a horrible place to be communicating with you from: I do not have answers, and the rules are changing every day.
We remain rooted in safety like our lives depend upon it. We value your support and know that you are trusting us to deliver COVID19-free prepared foods.... without the benefit of testing, vaccines, or other screening solutions. The virus is an invisible threat- one that we MUST ASSUME covers every surface all the time. We will continue to bend and shape procedures which prevents cross-contamination internally. In this way we can assure our own safety, and yours as well.
THE FUTURE OF THE SUGARLOAF CAFE
Unlike other dining spots, we sit on an enormous piece of land. We have 3 businesses who operate on site: the cafe, the restaurant/bar, and the campground. This allows us to offer things to you that others can't: unopened containers of beer and wine may be purchased from the Sugarloaf, and opened/consumed on the private picnic tables at the Nightingale Campsites next door. It's quite the "locals secret", and has become a popular destination on the weekends. So until we can understand "what happens next"- our customers are free to use the tables.
COMING SOON: RESERVED PICNICS and other full service experiences!
We are building a beautiful place to listen to live music, practice yoga, or attend a lecture- all at a comfortable social distance. In the coming months, expect the Sugarloaf to be a hot spot of local culture to enjoy warm Boozy brunches, spaced out seating, and touch-free services. We will make announcements through our newsletter and social media.
CHANGES TO OUR MENU
Brand local Loafers will notice that we have removed our whole and sliced Banana Cream Pie from the menu, along with Coconut and Chocolate Cream Pies. We are instead offering our NEW 16oz icebox Pies, inspired by your favorite cream pie flavors, and kept frozen until you are ready to temper them in the summer heat. We will be sampling tons of cold and frozen recipes for the Summer- let us know your feedback! We will happily make ANY whole cream pie with your kind and generous 24 hour heads up (in some cases we can assemble one on the fly- never hesitate to inquire!).
We will no longer be offering the Brisket and Tri Tip BBQ items a la cart, starting next weekend. We will be trying out a Texas-style Beef Rib instead- rubbed with black garlic, salt and pepper and smoked over local hardwood. We look forward to understanding more about the supply chain - as we know more, we will be modifying our menu to meet the changes in cost. We'll be focusing on tasty pioneer options for plant and meat eaters alike, as our farmers find balance in the economy. Look forward to cold sandwiches and homemade cured meats (oooo Pastrami!). The Santa Rosa tri tip takes on a whole new life with the addition of a crusty italian roll (over a brioche roll). I'm really excited about this sandwich!
INSIGHTS
The community and our government are struggling. As essential workers, we put our own health and the health of our families at stake every day. I am in awe of my employees, who work hard in a shifting atmosphere and keep their spirits up, day after day. Were 57 days in, and we still have no idea what we can expect. Our customers (new and early adopters) have given us nothing but love- with a few exceptions. Bad behavior is on the rise, and we are training our staff on how to politely talk to people who are upset: in most cases, they arrived that way, LOL. We understand that tensions are high, and expectations are very diverse amongst our guests. We are welcoming first timers and locals alike, each of whom have a pre-conceived idea about what we serve and how we serve it. Restaurants will need to change everything they do in order to service guests quickly. Its not pimply a matter of offering food to go- we need to change every system, every operation- not to mention about 6 pairs of gloves - in order to accommodate the inherent demand that we produce food on immediate demand: a fast food restaurant. We didn't see this coming- but by learning to change the way we cook and store foods, limiting menu options, and staying on top of supply shortages, we are actively shortening our wait times and earning your trust. THANK YOU.
**** For up to date information about what we are doing to reinvent the future of hospitality, sign up for our email list. We will give you a million reasons to come eat here- please let us sell you on what we do. Together we will figure out what people need and want when it comes to prepared foods and picnic experiences in the hills. Like crazy good home cooking, using our founding principles as a guide: Smoke, Cure, Bake, Pickle, Jam. We can keep testing out recipes as we go along, add crazy specials like fish tacos and yucca fries... as long as we love what we do. We are mothers and fathers AND chefs- so don't worry, we can cook lots of things. Which is good because our ability to GET things changes without notice****
LOVE!
Gab